Birmingham Alabama, The Tom Brown Village Public Housing, Late August 2016. A photo of a Police Officer went viral. The officer, Mitchelle Burton was captured holding an infant child whose parents had within hours overdosed on drugs. The Father dead, and the Mom fighting for her life, 4 surviving Children.
Earlier this year in the month of January of 2016, a Mom was found just inches from her Sick Daughter's Hospital Bed at the Cincinnati's Children Hospital  Room.  The Mom overdosed on Heroin while visiting her Sick Daughter. The Father Wesley Scott Landers was a few feet away, locked in the bathroom, with needles in his arms.  
Just a few days ago, September 9th, 2016, in East Liver-Pool Ohio, Another couple overdosed on Heroin in their car, while their 4 year old son was watching.  
On August 21st, 2016 Harrison Ohio, a couple Tiffany O'Neal 29, and her Husband Roger Harrison was found by their two sons who are under the ages of 18.  The Culprit once again. Heroin.  The revelation of this ugly pattern is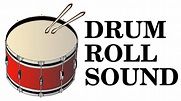 THE CHILDREN SUFFERS!!
What has happened to our nation, our communities? There are many horror stories of this rising, out of control epidemic that is claiming the lives of thousands by the year. The number of deaths reached a new peak in 2014. Forty-seven thousand people., or 125 people everyday.  My position is, "Why so many overdose cases of couples in the past several weeks?.  Are we 'tuning' in to what is taking place around Us????
Did you know that there are videos out there of "How to do Heroin",,, "How to do Crack",, How to just about anything that is legal or illegal, or whatever the mind can imagine.

Drug Addiction's Mission is to Steal, Kill, and Destroy.  Let me give you a Key,  of How Not to Make the Six O'clock Local News Feed!.  Stay away!!!     Writer/ Tonya Clark